We are looking for senior models for the 2016-17 school year!  To see more about the different options senior's have if they would like to be a model and what they would be doing click here. Today though we wanted to provide some insight to the many different things those interested in working in the studio would have the opportunity to do.
If you are a senior who is interested in photography this is not only an amazing chance to work in one of the most successful studios in Texas, but with one of the most awarded and respected photographers in the country.  Leslie Ann Kitten is happy to provide guidance to young people interested in making photography a career.
Photography is not the only thing that can be experienced as a senior model.  Those interested in marketing will gain valuable experience working with studio coordinator Cody Trimble on social media campaigns, website upkeep, graphic design, and customer relations.  We also will have opportunities for designing and building sets and backdrops, working with computers and other technology, and many other unique experiences.
If you are interested in being a senior model or know somebody who is be sure to head over to our senior model page and apply!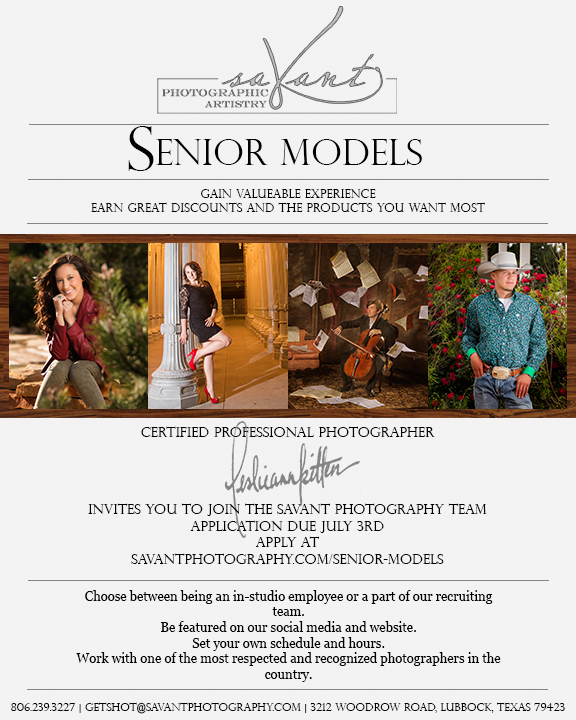 Share this with your friends!