Lubbock photographer Leslie Ann Kitten specializes in full-service, quality portraits. Leslie and her team understand each customer has a unique vision for their portraits.  Savant Photographic Artistry works to get to know each customer and bring their vision to life.  
The Team
Leslie Ann Kitten - Photographic Artist/Owner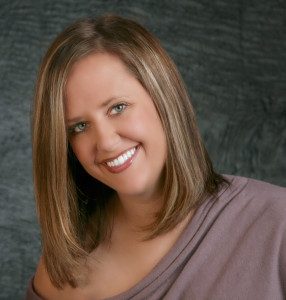 Leslie's passion is making people feel good about themselves.  Nothing is more satisfying for her than seeing a client's face light up with joy when they see a portrait of them or their family.
In 2001 Leslie graduated from Texas Tech University with her degree in Interior Design.  She went on to receive her Master's in Agricultural Communications with a focus on Photography. Her photography career began during in her time working on her Master's when she was asked to photograph a wedding.
Since then, Leslie has focused on growing her business both in the Lubbock community and nationwide. Throughout each year she is asked to travel through the United States for her photography skills and to provide training to other photographers.  She has become a renowned photographer on the local, state, and national level.  She has received many awards for her photography including the 2008 President's Award at Texas State Convention and Lubbock's Top 20 under 40 in 2010.  Along with this, she became a Certified Professional Photographer in 2011 and received her Photographic Craftsmen Degree, of which less than 500 photographers hold internationally.  It is one of the highest honors for a photographer.
Leslie is a member of many national and international business organizations including Professional Photographers of America, Texas Professional Photographers of America, Southwest Professional Photographers of America, and Wedding and Portrait Photographers International.  It is through these organizations Leslie continues her education attending at least three continuing education schools a year.
Locally, Leslie is a member and serves on the board of many local organizations such as the Association of Women in Communications, Lubbock Lion's Club, Young Professionals of Lubbock, South Plains Professional Photographers Association, The Lubbock Chamber of Commerce, and Women's Professional Resource Group.
The Studio
The studio provides the unique opportunity for clients to take care of all their photographic needs without the necessity of traveling to many different locations. Within the studio there is a wide array of backdrops and settings allowing the clients to create a unique and unforgettable experience.  Savant strives to cater to all the desires of our clients when it comes to creating a dynamic setting, including providing a wide selection of props to pair with the different backdrops.
Sitting on three acres, the studio also provides outdoor settings with the West Texas sky and countryside serving as the backdrop.   The property also has a front porch, outdoor fireplace, and unique landscaping to provide for your every photographic need.
After you session we invite you to join us in our investment room where we project your images onto a screen so you may decide which ones you like the best and can make purchase decisions.
Please stop by our studio anytime and let us make you a hot cup of coffee and share some cookies with you while we discuss your photographic needs!
3212 Woodrow Road Lubbock, Texas 79423
Giving Back
It is very important to the Savant Photographic Artistry team to be more than just another business, but a contributor to the Lubbock community and area.  We do this through fundraising events and donating time and items to charity.
Since 2005, photographic artist Leslie Kitten has been providing free photography to the Heart Gallery of the South Plains.  Not only does she take portraits of children looking to find their "forever family", she also provides a complimentary portrait session and print in the West Texas, South Plains, and Panhandle regions for every family who who adopts a child.
Leslie also donates pro bono sessions to organizations like the Ronald McDonald House.  Each year Savant Photographic Artistry gives well over $50,000 back to the Lubbock community through silent auctions and pro bono commissions.
The team at Savant Photographic Artistry gives all credit to the Lord for their success.  They believe it is through Him they were granted the talents they have and these talents can be used to further His ministry.  Through His gift of a creative eye and a patient eye we hope to help and bring comfort and happiness to those around us.